Diaclone: "Battle Convoy" Diaclone Optimus Prime Commercial
All Prime Robot Mode
All Prime Truck Mode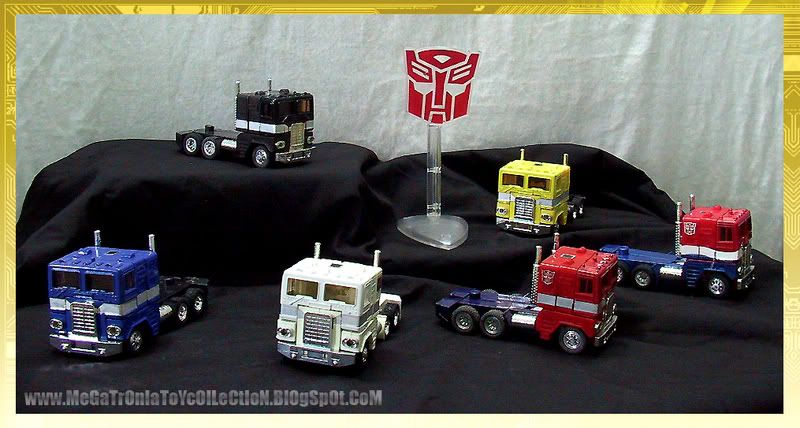 Transformers G1 Optimus Prime commercial
G1 Optimus Prime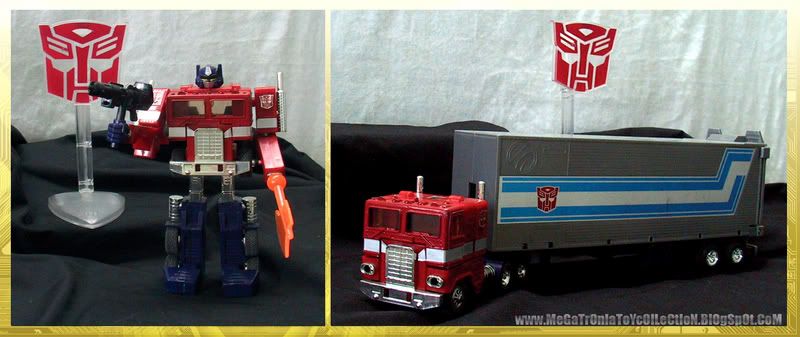 Jafcon Black Optimus Prime
Pepsi Optimus Prime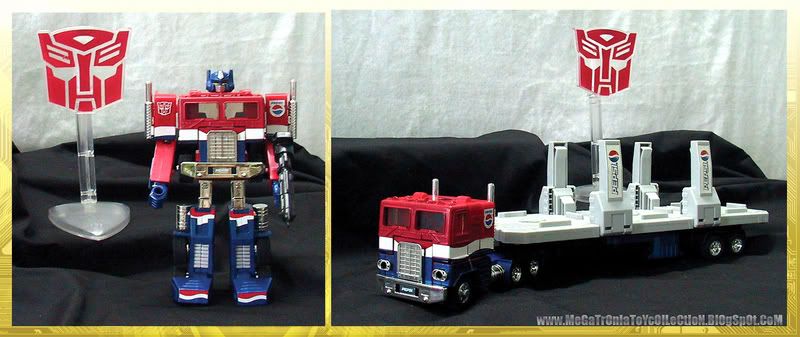 G1 Ultra Magnus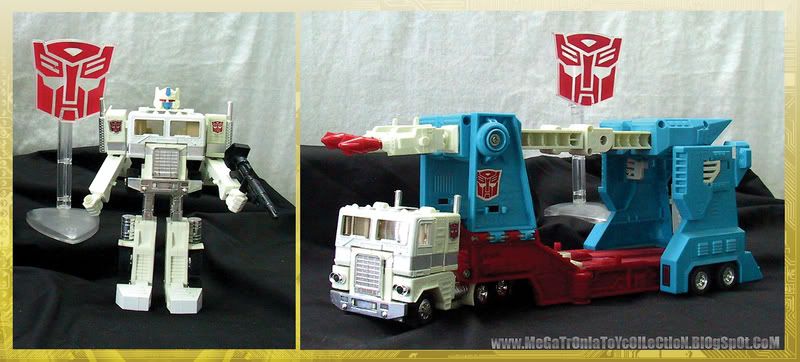 Diaclone Ultra Magnus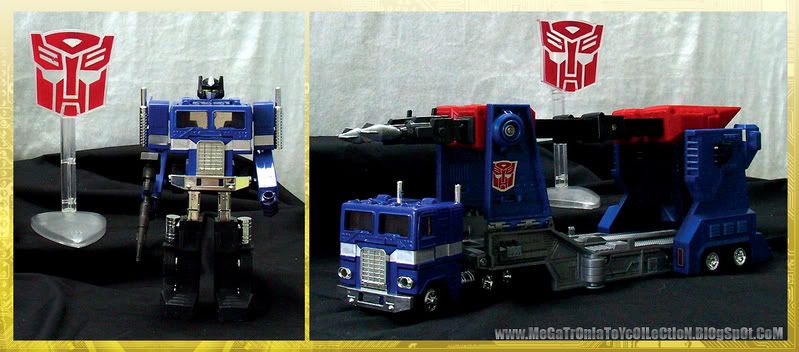 Shining Ultra Magnus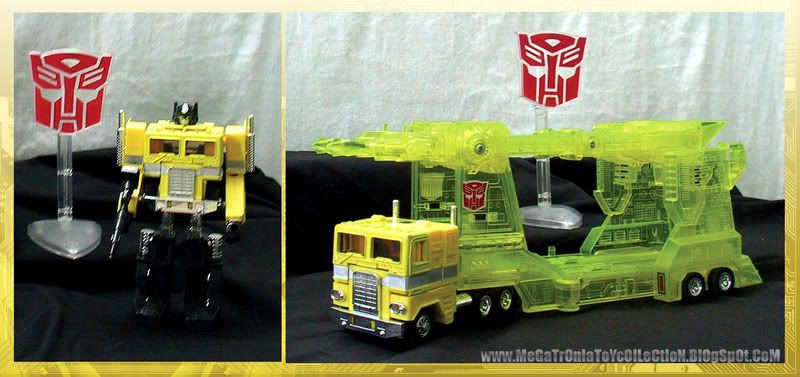 Well guys... I'm not gonna give a long commentary on these babies hehhe.. pictures r worth a million words... The various repaints of G1 Prime molds here are my pride and joy. As u guys can see here.. I only collect Prime mold that's exactly identical to the vintage G1 mold. I do not collect Prime with short smoke stacks. I have always been an "All Prime" mold collector... Short of the latest Ipod Magnus, have most of em.
I do have the vintage G1 Prime with me with box and all but I'm not gonna bother to take pics of all the same "Optimus Prime" figures lol.. I have yet to make up my Mind to get the "Encore series" Optimus Prime. Technically,it's the same fig with same paint applications with minor differences.. but perhaps i will get it if i have any loose change lying around :P I have yet to hunt down a "Diaclone Battle Convoy" as well as G2 Prime with black trailer :P The Hunt Continues!!!
I will be doing a feature on each of the Prime molds individually in the future, for now.. Enjoi!!! :)
Cheers!!!
N_M