Transformers Autobot Commercial
Greetings guys.. it's been two months since i've posted anything new here, so let me start everything off again by first introducing all of u guys to yet another set of same mold but different characters TF Toy. presenting.. G1 Grapple, Inferno and E-Hoby Road/Load Hauler.
G1 Grapple, Inferno and E-Hobby Road/Load Hauler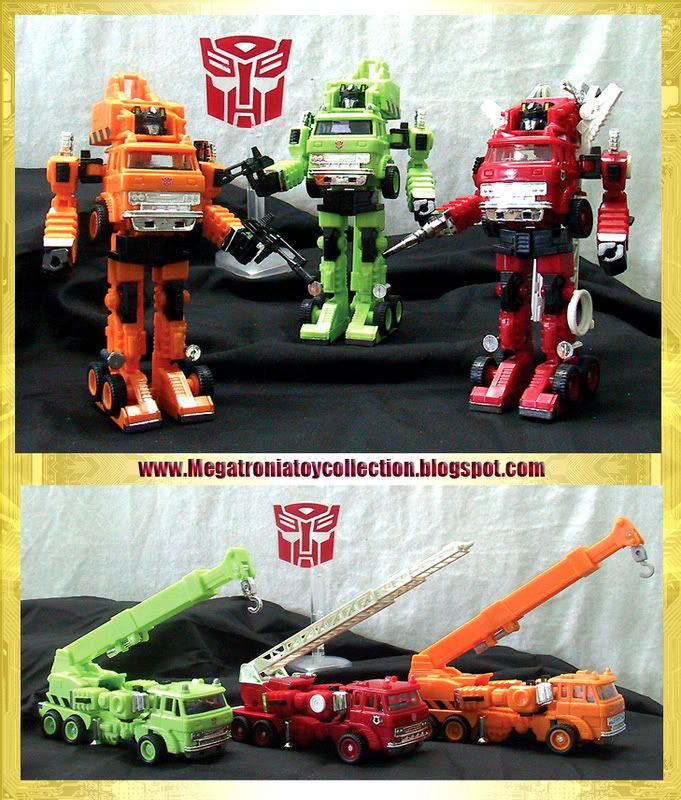 G1 Grapple and Inferno might have shared a similar mold, but they could not have been more different character wise. Road/Load Hauler is a product of the ever famous color mistakes of the G1 animation's quality control. What better way to legitimized the repaint of a toy and make it an exclusive than to blame it all on QC LOL!!!
OK.. i will do a more detail review on these figs individually in the next few post. For the meantime.. enjoy them in a trio shot!!!
Cheers!!!
N_M